ALARM BELLS: (the week's big hot news story)
Trumps Signs NDAA, includes ban of Hikvision, Dahua and Hytera, as well as their OEM solutions. The massive National Defense Authorization Act to which the U.S. House of Representatives attached the proposed ban of Chinese-made security cameras back in May, passed the Senate intact and was signed into law by the President, August 13th. Rep. Vicky Hartzler, the Missouri Republican and a senior member on the House Armed Services Committee, proposed the security-camera ban. Current U.S. military and government facilities are known to employ such product for surveillance and all current installations are under review. U.S. based surveillance equipment makers didn't lose any time advertising against the ban with ads appearing on popular search engines and social media sites. While currently the law of the land, the ban is yet to be implemented. Still, as reported earlier both Hikvision's and Dahua's stocks have taken a beating since the potential ban was put forth by Hartzler.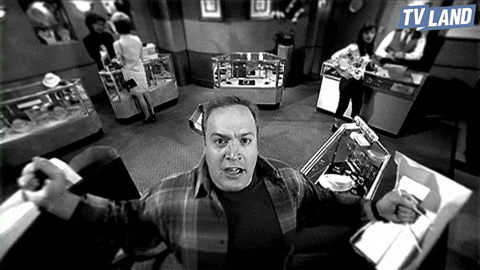 BE SMART: (our industry editorial)
Seven years after the launch of the Nest Learning Thermostat and seven months after promoting a mock-up at CES, Johnson Controls says it's ready to begin taking pre-orders for its GLAS smart thermostat.
The GLAS by Johnson Controls is reviled for one-upping the design and one-downing the usability. Early tests show the overpriced device requires perfect lighting conditions and perfect eyesight. Pre-Order or on Amazon.
A major shareholder in Johnson Controls dumps $3.5M in stock on eve of new, $300 plus smart thermostat launch. Could the sagging Johnson stock be due to its over-designed device and "strategic" focus on Microsoft's also-ran voice assistant with negligible market penetration?
Stay tuned:
$JCI earnings come November 8.
CEDIA Trends – News coverage is slowly percolating around the Consumer Electronics Dealers Installers Association annual trade show in San Diego. Here's an overview of Hot topics and Top brands that made news at CEDIA in years past.
M&A NEWS:
MiOS, maker of the Vera line of smart home products was acquired by eZLO, to create a turnkey solution for companies looking to quickly scale to market with new smart home capabilities for their products and services.
PUBLIC STOCKS: